​
Vijf handige

Call of Duty Warzone

Tips en Tricks
Call of Duty: Warzone is een van de meest populaire Battle Royale-games op het moment, alleen is het niet altijd even gemakkelijk om een potje te winnen. Met de nieuw toegevoegde anti-cheat, maak je daarentegen wel een betere kans tegen de valsspelers. Om je te helpen met het behalen van een win, hebben we hier een aantal tips en tricks.
Video URL:
Currently supported:
Speel agressief
Winnen gebeurt natuurlijk niet zomaar. Het gaat enige oefening kosten tot je zover bent om werkelijk confrontaties te overheersen. Maar wat veel spelers doen, of ze nou net nieuw of al een veteraan van Verdansk zijn, is zo stilletjes mogelijk door het potje komen. Tuurlijk kan het werken, maar hoe moet je überhaupt een aantal kills krijgen, laat staan de laatste paar, als iedereen op deze manier speelt?
Speel daarom in veel gevallen zo agressief mogelijk. Zoek gevechten, pak achterelkaar een aantal bounty quests op zodat je een locatie weet en ga er gelijk op af. Hierdoor zal je merken dat het niet alleen vlotter speelt, maar ook dat je ineens veel hoger in de ranglijst komt te staan en wellicht zelfs op nummer een!
Weet daarentegen wel welke gevechten je wel en niet aan moet gaan. Agressief spelen heeft vele voordelen, maar dat betekent niet dat je blind overal op af moet rennen. Ga, nadat je twee andere teams een gevecht hebt zien houden, gelijk achter het winnende team aan. Ze hebben waarschijnlijk al schade en rekenen er niet op dat er spontaan nog meer spelers op hen afkomen.
Wat absoluut niet werkt met een agressieve speelstijl, is middenin een gevecht gaan staan en hopen dat je het haalt. Negen van de tien keer gaat dit compleet mis. Schat dus goed in, en blijf zeker niet stil in de uithoeken van Verdansk schuilen.
Zorg voor een sophisticated UAV
Een UAV is een superhandige en soms wel oneerlijke tool om bij de hand te hebben. Maar wist je dat je ook een sophisticated UAV kunt krijgen door drie normale tegelijkertijd te gebruiken? Je krijgt hetzelfde effect als een Advanced UAV.
Hierdoor zie je niet alleen de andere spelers op je map, maar ook waar ze heen lopen en in welke richting zij kijken. Daarnaast zie je ook nog eens de spelers met de perk "Ghost" op de map! Niet tot in detail en welke richting zij opgaan zoals de rest, maar wel waar deze zich bevinden.
Driemaal een UAV aanschaffen kost daarentegen wel wat: je bent ruim twaalf duizend dollar kwijt, maar krijgt daarvoor wel weer een zeer groot voordeel.
Leer de meta kennen
Het is heel begrijpelijk dat je het liefst met het wapen speelt dat je het meeste gebruikt, maar helaas is dit niet altijd de beste manier om te winnen. Hoewel seizoen 5 een relatief goede wapenbalans heeft, zijn er toch een aantal die erbovenuit springen zoals de Bullfrog en Stoner 63.
De juiste loadout geeft je een enorm voordeel, waarmee jij vrijwel elke strijd weet te overwinnen. Elk seizoen heeft daarentegen weer een eigen 'meta', of makkelijker gezegd, een aantal van de beste wapens. Houd deze online altijd goed in de gaten: veel van de pro-spelers weten in de eerste week van het nieuwe seizoen vaak al welke wapens het beste zijn.
Houd loadout drops in de gaten
Hiermee bedoelen we niet dat je in de gaten moet houden waar jouw loadout drops vallen, maar juist die van andere teams. Eerder hebben we al genoemd dat je zo veel mogelijk agressief moet spelen, maar hoe lukt dat nou het beste? Door daken op te gaan, en de rode markers in de gaten te houden!
Zodra je een rood rooksignaal in de buurt ziet, weet je dat hier een ander team wacht op een loadout drop, of dat deze net is opgepakt. Zo weet je ook dat ze weinig kogels hebben en alles behalve een verrassingsaanval verwachten. Ga hier direct op af en pak die team wipe mee!
Leer de map compleet kennen en anticipeer de andere spelers
Een bepaalde map in elke shooter kennen is altijd een voordeel, daar hoeft niet lang over gepraat te worden, maar het anticiperen van hoe andere spelers bewegen door de map, dat is een heel andere tak van sport.
Als je oud vertrouwd Verdansk ondertussen wel uit je hoofd kent, is het hoog tijd om die kennis goed te gaan gebruiken. Zodra je landt zie je al een aantal andere spelers naar andere locaties afdalen. Onthoud dit goed, of zet zo nodig een marker neer waar dit andere team zich bevindt. Verzamel vervolgens loot en koop (als dit kan) een UAV om te zien waar de teams die je al hebt gezien in het begin, zich nu bevinden.
Probeer in te schatten waar de andere teams heengaan en ga ook die kant op. Zodra je als eerste op locatie bent, heb je een groot voordeel om het andere team er flink van langs te geven. Let daarnaast ook op het geluid om je heen, als er schoten worden gelost in de richting van West, kijk die kant op of zet zo nodig een marker neer. Hierdoor onthoud je niet alleen dat in die richting een team zit, maar ook dat, mocht je in gevecht raken, er mogelijk een extra team op je afkomt uit die richting.
Inschattingsvermogen is een super goede vaardigheid om te hebben als je probeert te winnen in Warzone of andere Battle Royale games. Probeer daarom in elk potje zo veel mogelijk te anticiperen, zodat je makkelijk aan de top komt!
Met deze vijf tips en tricks, maak jij een grotere kans om eindelijk die knallende blauwe tekst "Warzone Victory!" onderin beeld te krijgen. De uitdaging wordt niet minder groot, maar je kan de uitdaging van andere spelers mogelijk wel een stuk beter aan nadat je deze tips en tricks constant toepast!
Koop je digitale tegoeden bij Game Mania en profiteer van unieke voordelen!
---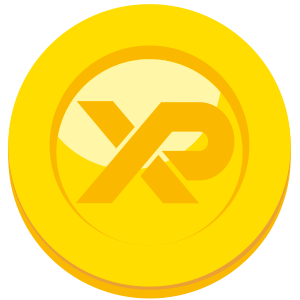 Ontvang Game Mania XP Coins voor je aankopen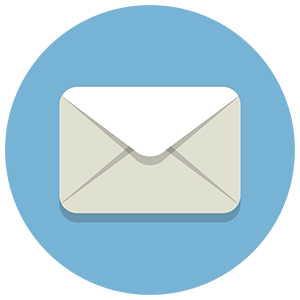 Code direct zichtbaar in je account en mailbox
De Battle Pass in de Call of Duty games, haal je met 1000 CoD-points, deze kun je aanschaffen in de PlayStation Store of in de Microsoft Store met tegoed dat je bij Game Mania kunt halen!
Gepubliceerd op: 17/09/2021
Laatste update: 17/09/2021