Games om te spelen

als je geen genoeg krijgt van

Squid Game
Je kunt er niet meer omheen: de Netflix-serie Squid Game heeft de wereld veroverd. Miljoenen mensen kijken maar al te graag toe hoe de deelnemers van het dodelijke spel elkaar vermoorden om het prijzengeld voor zichzelf te claimen. Toch is het enorme succes van de serie ook weer niet zo verrassend. Media rondom death games zijn namelijk altijd al populair geweest: kijk bijvoorbeeld naar films als Battle Royale (2000), Hunger Games en Escape Room. Maar er zijn natuurlijk ook veel goede games in dit genre. Zin om deel te nemen aan zo'n luguber spel, zonder je leven te moeten riskeren? Dan zijn deze games wel iets voor je!
Video URL:
Currently supported:
Jij en je klasgenoten worden wakker op school, en ontdekken dat jullie compleet afgesloten zijn van de buitenwereld. Plotseling verschijnt er een robot in de vorm van een knuffelbeer, met een ijzingwekkende boodschap: de enige manier om te ontsnappen is door een medestudent te vermoorden, en ermee weg te komen. Wordt de moordenaar verkeerd geïdentificeerd? Dan gaat hij vrijuit en sterft de rest op gruwelijke wijze.
Als jouw hart sneller gaat kloppen van bovenstaande situatie, dan ga je de Danganronpa-serie fantastisch vinden. De games spelen weg als een spannende roman, met veel teksten en point-and-click gameplay om je omgeving te onderzoeken, medestudenten te ondervragen en spelenderwijs de waarheid te ontrafelen.
De serie bestaat al een tijdje en is te spelen op Nintendo Switch en PlayStation 4 (en PS5). Instappen is het makkelijkst op Nintendo Switch: op 3 december verschijnt een collectie met daarin de eerste drie games en een bonusspel. Speel je liever op PlayStation? Dan kun je de games via de PlayStation Store aanschaffen met digitale tegoedkaarten van Game Mania!
Zero Escape: The Nonary Games
Video URL:
Currently supported:
Als Danganronpa nog niet spannend genoeg is, is er nog de Zero Escape serie. De eerste twee spellen uit deze trilogie zijn samen uitgebracht onder de naam "The Nonary Games". Dit zijn 999 en Virtue's Last Reward, vaak gezien als de allerbeste games in het genre!
999: Nine Hours, Nine Persons, Nine Doors wordt gezien als een van de beste visuele romans aller tijden. De game kwam oorspronkelijk uit op Nintendo DS, maar is tegenwoordig ook op Steam en PS4 en PS5 te spelen. 999 vertelt het bloedstollende verhaal van negen personen die ontwaken op een zinkend cruiseschip met een dodelijke gadget om hun pols. Ze moeten binnen negen uur zien te ontsnappen door de negende deur te vinden, of er wacht hen een zeemansgraf. Tijdens hun zoektocht moeten de deelnemers opsplitsen, samen- of tegen elkaar werken en wordt er meer dan eens bloed vergoten. Het verhaal neemt heel wat wendingen en tegen het einde weet je niet meer wat boven en onder is. 999 is een ervaring om nooit te vergeten, en één die we moeiteloos aanraden als je genoot van Squid Game.
Het vervolg, Virtue's Last Reward, laat wederom negen spelers een dodelijk psychologisch spel spelen. Tijdens elke ronde moeten de spelers ervoor kiezen om samen te werken of elkaar te verraden om punten te scoren. Als twee spelers samenwerken, krijgen ze beide twee punten; kiezen ze beide voor verraad, dan ontvangen ze geen punten. Maar als iemand succesvol de ander weet te verraden, ontvangt diegene drie punten en verliest de ander twee punten. Tussen de spelen door verken je het verlaten pakhuis waarin jullie opgesloten zitten, los je puzzels op en leer je je medespelers beter kennen (althans, dat hoop je). Niets is wat het lijkt in dit breinbrekende avontuur waarin iedereen tot alles in staat is om te overleven.
Je kunt de games gebundeld kopen via de PlayStation Store met tegoedkaarten, of op Steam.

Zero Escape: Zero Time Dilemma
Video URL:
Currently supported:
Het derde spel in de Zero Escape trilogie laat wederom negen spelers wanhopig vechten om te overleven, ditmaal in zogenaamde "Decision Games" waarbij het de bedoeling is om minstens zes spelers te vermoorden. Na elke negentig minuten worden de deelnemers geïnjecteerd met een gas waardoor ze hun geheugen verliezen, wat de ontsnapping des te lastiger maakt. Ook in deze game zijn er meerdere escape rooms om uit te ontsnappen en probeer je samen met je bondgenoten de mysteries achter de Nonary Game te ontrafelen en de identiteit van Zero, het meesterbrein achter de spelen, te achterhalen.
Zero Time Dilemma is oorspronkelijk uitgebracht op Nintendo 3DS en PlayStation Vita en is ook verkrijgbaar voor PlayStation 4 (en PS5) via de PlayStation Store en via Steam.
Gift cards direct in je mailbox
NEO: The World Ends With You
Video URL:
Currently supported:
Ben je toevallig ook fan van die andere Netflix-serie, Alice in Borderland? Dan gaat het decor van NEO: The World Ends With You je misschien wel bekend voorkomen! Wat voor Rindo een doodnormale dag in Shibuya, Tokio lijkt, blijkt al snel uit te lopen op een nachtmerrie. Hij wordt getransporteerd naar een andere realiteit en gedwongen om mee te doen aan de zogenaamde Reapers' Game. Elke dag staan de deelnemers een uitdaging te wachten; degene met het minst aantal punten aan het eind van de week, wordt gewist.
In tegenstelling tot de andere games in deze lijst, bevat NEO: The World Ends With You veel actievolle gameplay waarbij je in 3D tegen monsters en andere spelers vecht. Buiten gevechten om ren je vrij rond in Shibuya en kun je power-ups en outfits kopen. Vergeleken met de Danganronpa-serie en Zero Escape-trilogie is NEO: The Worlds With You een stuk sneller en ligt de nadruk op actie in plaats van lezen en puzzels oplossen, maar de game is daardoor ook minder luguber en spannend.
NEO: The World Ends With You is verkrijgbaar voor Nintendo Switch en PlayStation 4 (speelbaar op PS5).
---
Met deze bloederige spellen kun je jezelf gemakkelijk wekenlang vermaken (of martelen). Dat zal het wachten op een nieuw seizoen van Squid Game gegarandeerd verzachten!
Nog opzoek naar digitaal tegoed om een van deze games aan te schaffen? Bij Game Mania krijg je bij elke aankoop XP en Coins waarmee je spaart voor kortingsbonnen en unieke badges kunt unlocken. Jouw digitale code ontvang je bovendien direct na betaling in je mailbox!
Koop je digitale tegoeden bij Game Mania en profiteer van unieke voordelen!
---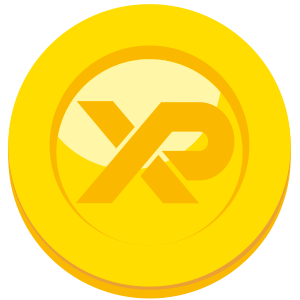 Ontvang Game Mania XP Coins voor je aankopen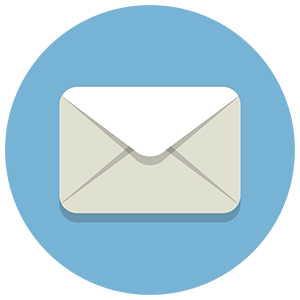 Code direct zichtbaar in je account en mailbox
Gepubliceerd op: 06/10/2021
Laatste update: 06/10/2021