De

game releases van januari 2022
Januari is een maand van bijkomen. Bijkomen (en aankomen, wellicht...) van al het eten wat je in de afgelopen weken naar binnen hebt geschoven, bijkomen van de drukke feestdagen en de afsluiting van het vorige jaar en natuurlijk bijkomen van alle geweldige games die in 2021 zijn verschenen! Toch kun je niet op je lauweren rusten, want zelfs in deze relatief rustige eerste maand van het jaar staan er veelbelovende games op ons te wachten. Dit zijn de gamereleases van januari!
Rainbow Six Extraction
Releasedatum: 20 januari 2022
Platforms: PS5, Xbox-consoles, Nintendo Switch
Het nieuwe jaar begint meteen goed met een nieuwe Rainbow Six-game, maar dit is vast niet wat je van de tactische shooterreeks had verwacht! In Rainbow Six Extraction neem je het namelijk niet op tegen andere spelers, maar sla je de handen ineen om het tegen de buitenaardse Archaeans op te nemen. Niet alleen heb je behoorlijk wat vuurkracht nodig om opgewassen te zijn tegen deze lugubere wezens, je moet tijdens potjes ook nog eens diverse missies voltooien, zoals het verzamelen van meer informatie over deze levensvorm. Toch herken je vast nog wel het een en ander uit voorgaande delen: zo keren vele Operators uit Siege terug en kun je met drones de maps goed uitpluizen voordat je zelf op verkenning gaat. Een spannende nieuwe insteek voor Rainbow Six dus.
Pre-order nu

en ontvang:
Gratis Orbital Decay Bundel DLC*
500 bonus XP Coins
* Zolang de voorraad strekt. Controleer beschikbaarheid van het pre-order voordeel op de productpagina.
Pokémon Legends: Arceus
Releasedatum: 28 januari 2022
Platforms: Nintendo Switch
Pokémon Legends: Arceus lijkt de evolutie (ha!) te worden van de Pokémon-franchise. De game heeft namelijk meer dan voorgaande Pokémon-games veel openwereldelementen, zoals gigantische gebieden om naar eigen inzicht te verkennen. Meer dan ooit word je in Arceus vrijgelaten om je eigen avontuur te beleven. Arceus moet eigenlijk min of meer voor de Pokémon-franchise doen wat Breath of the Wild voor de Zelda-reeks heeft gedaan.
In Arceus bezoek je een eeuwenoude versie van de welbekende Sinnoh-regio, ver voor de gebeurtenissen uit Pokémon Diamond en Pearl. Je doel: de allereerste Pokédex van dit gebied samenstellen. Op zoek dus naar allerlei pokémon, die in veel gevallen ook nog eens compleet anders ogen dan hun moderne versies. Maar pas op: je kunt nu direct schade oplopen door een plotselinge aanval van een wilde pokémon, of door als een kip zonder kop rond te rennen en van een grote hoogte te vallen. Gelukkig zijn er overal verspreid in de spelwereld basiskampen, waar je even uit kunt rusten en Pokéballs kunt maken (die hier overigens nog van hout gemaakt worden). Pokémon Legends: Arceus wordt in ieder geval een Pokémon-game zoals je die nooit eerder hebt beleefd!
Uncharted Legacy of Thieves Collection
Releasedatum: 28 januari 2022
Platforms: PlayStation 5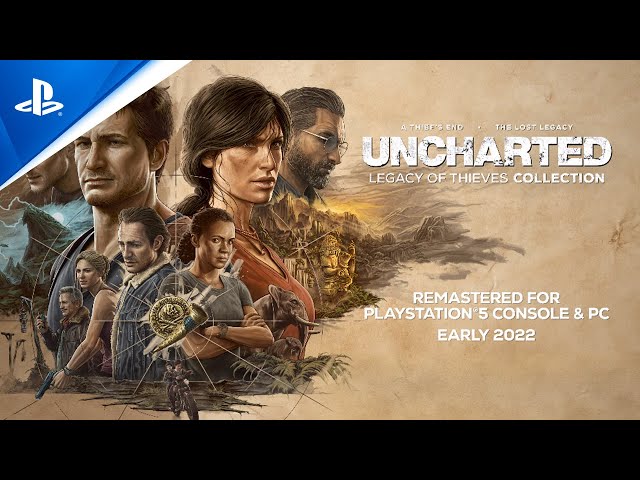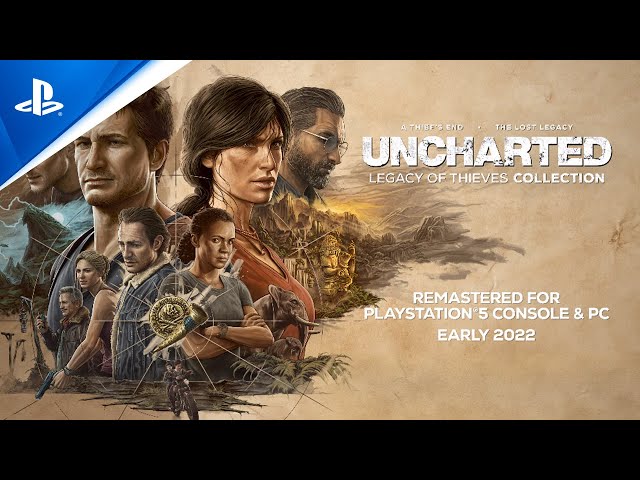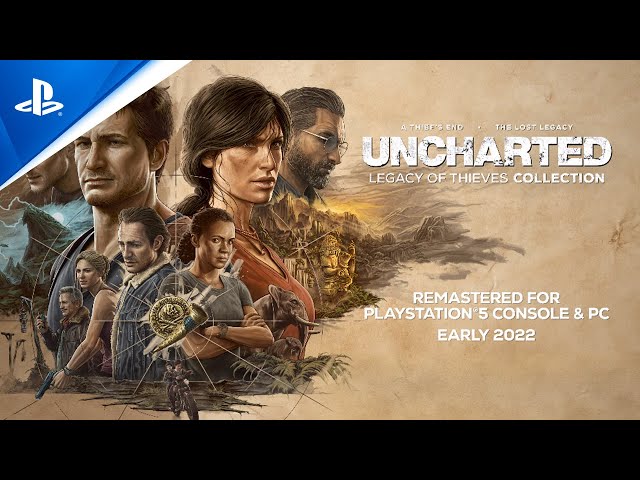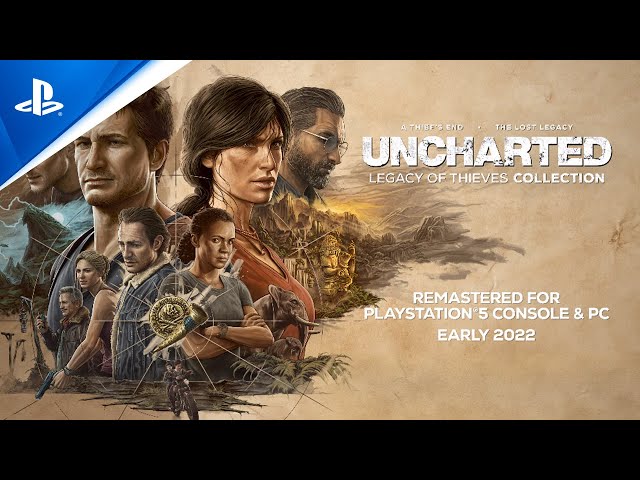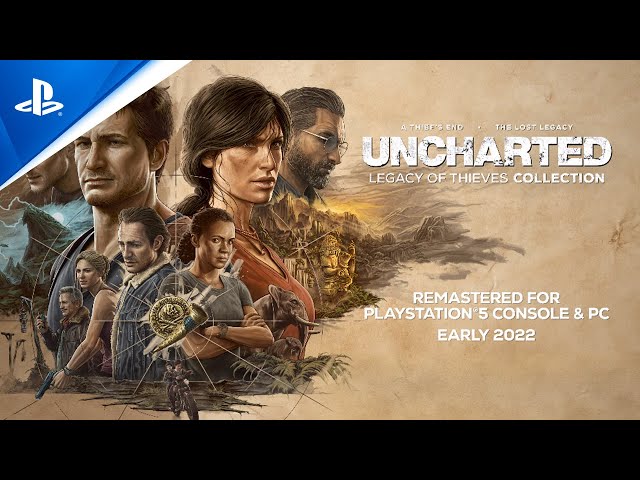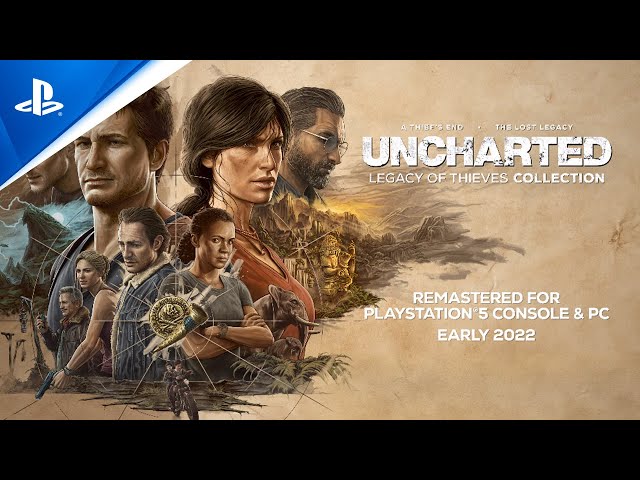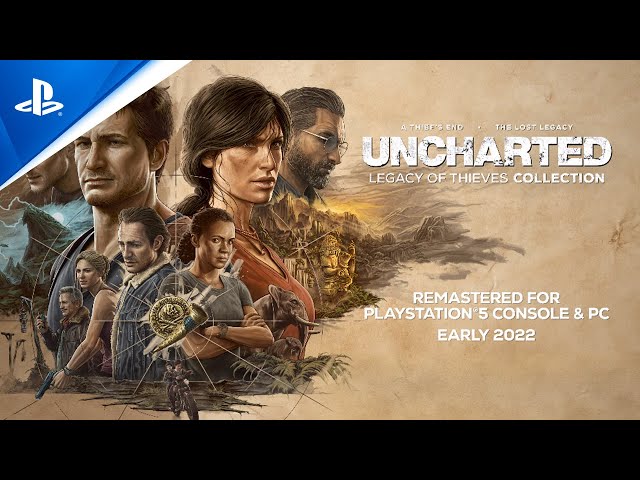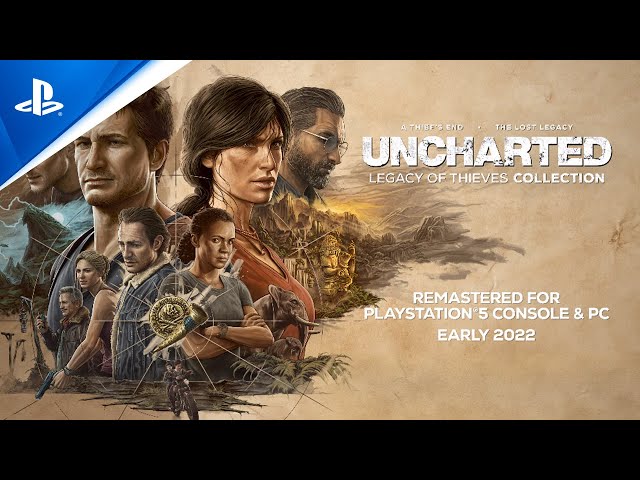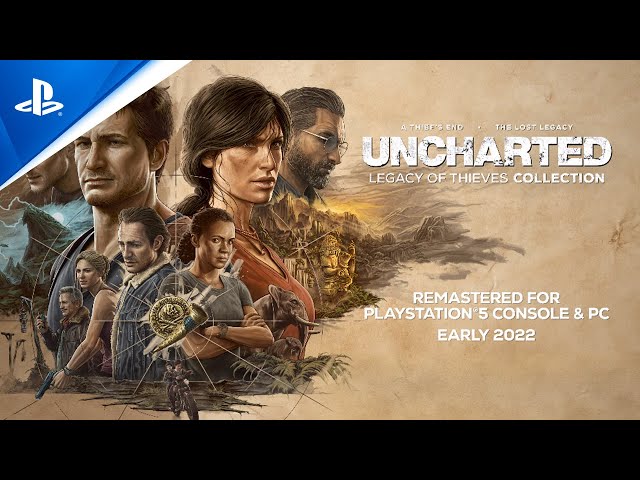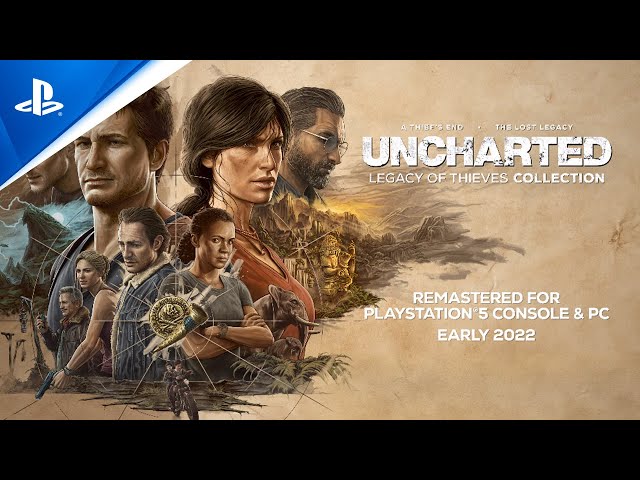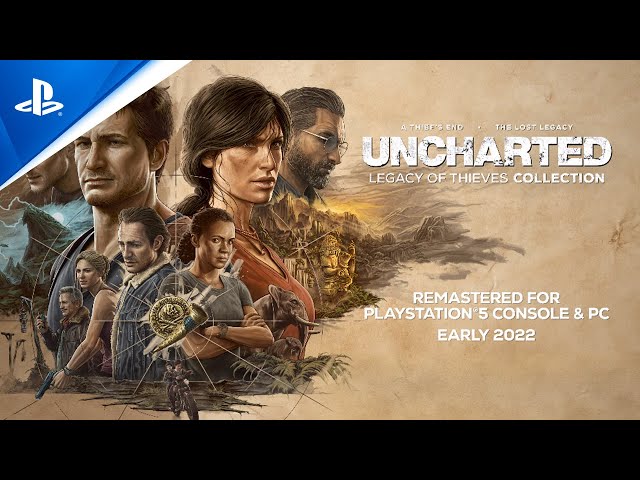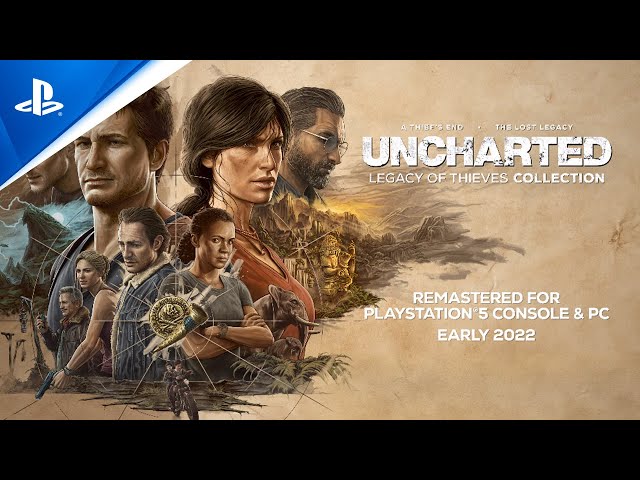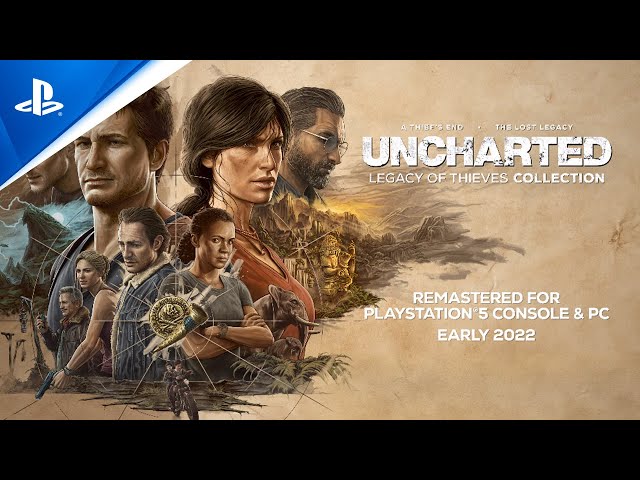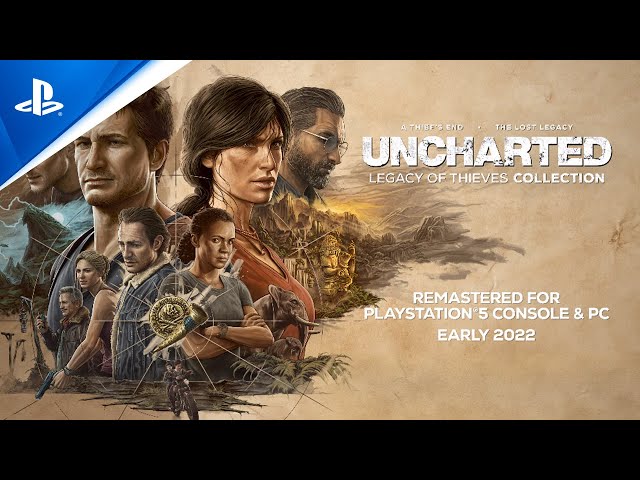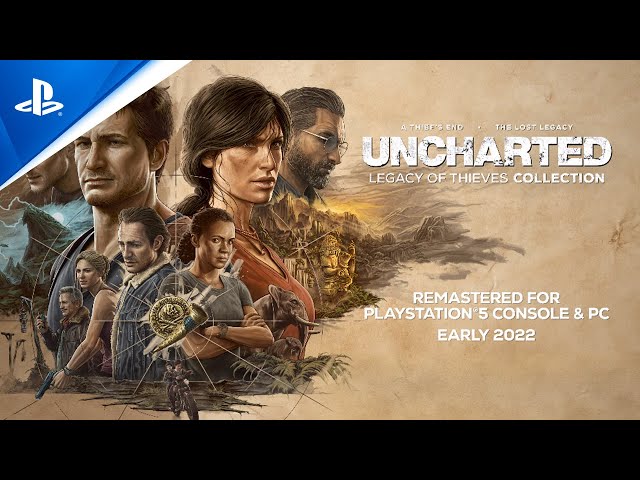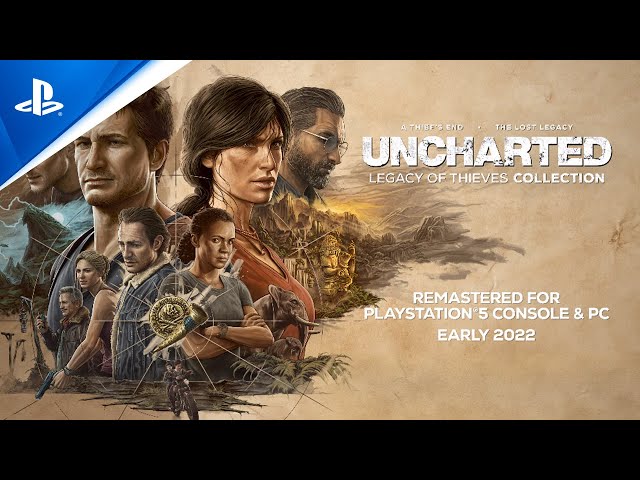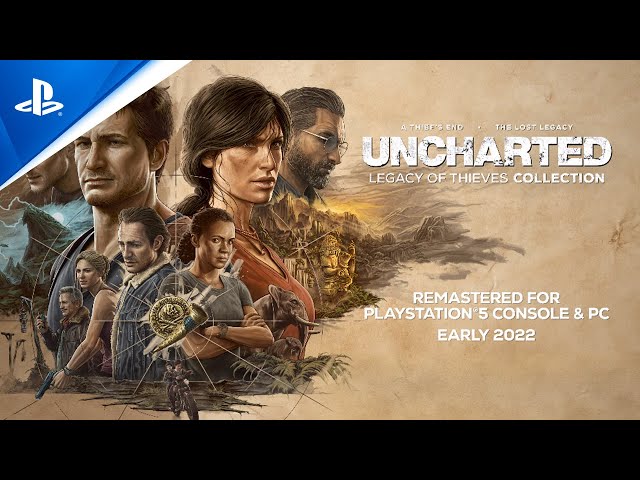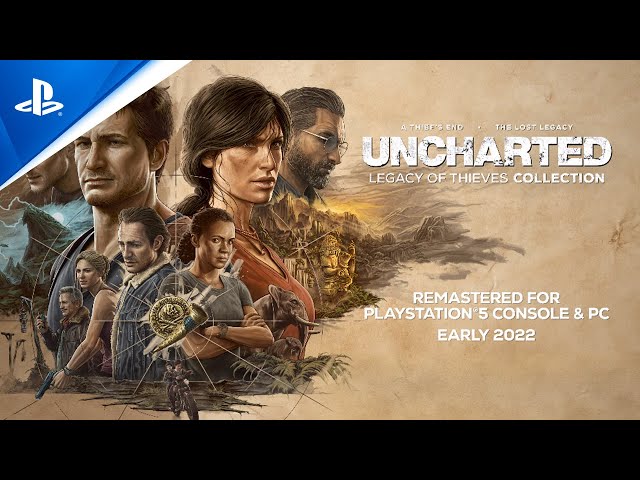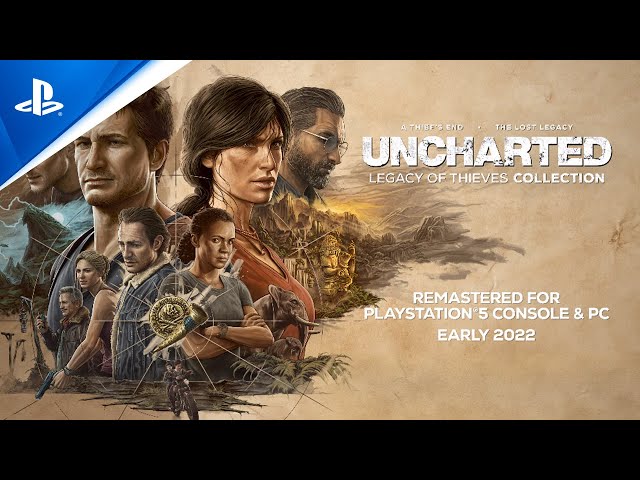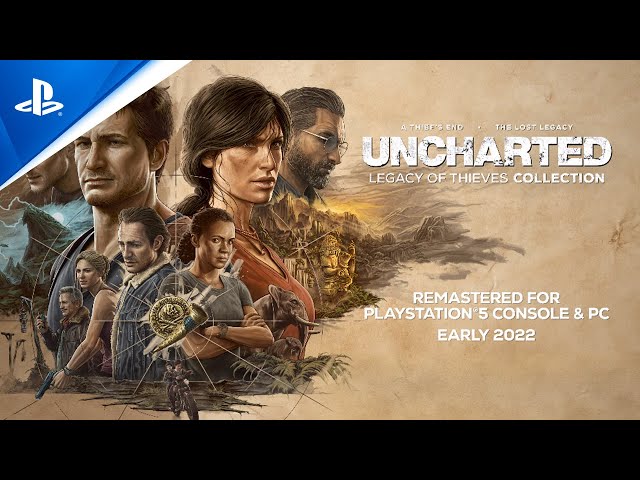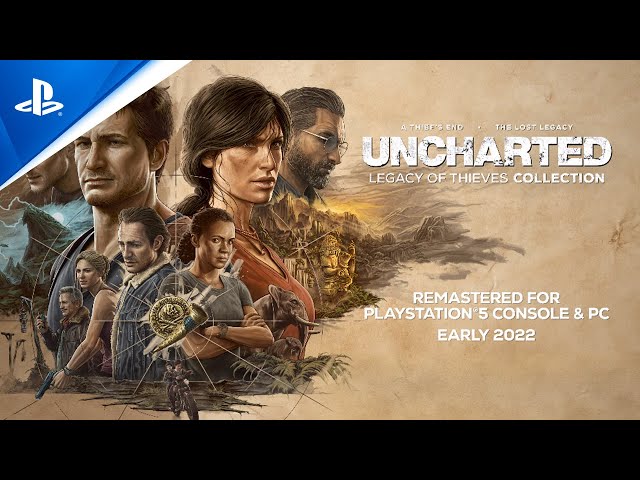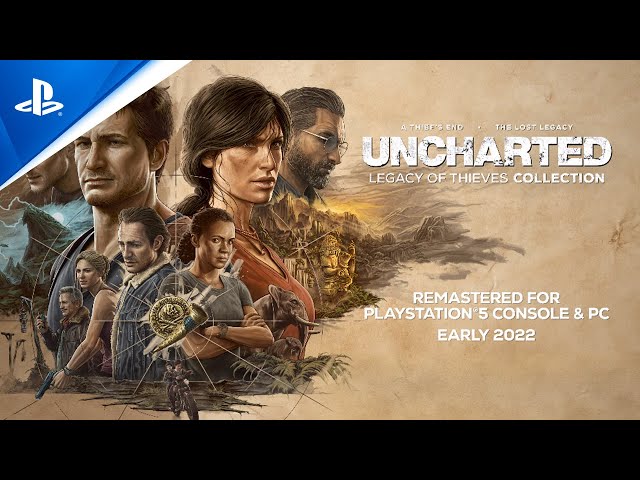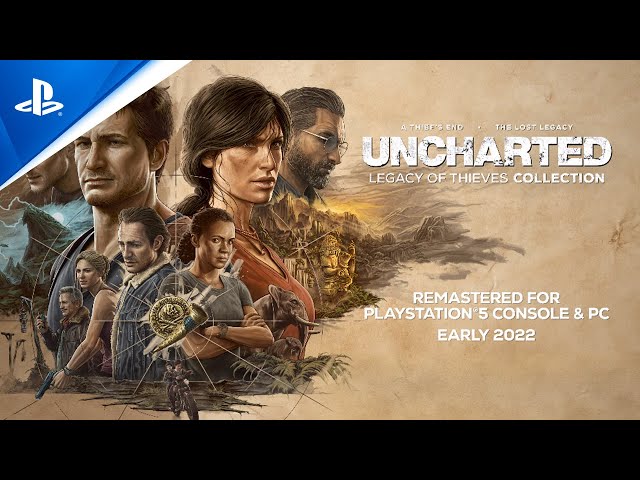 Net zoals Nathan Drake geen nee kan zeggen tegen een schattenjacht, kunnen wij geen genoeg krijgen van zijn en Chloe Frasers avonturen gevuld met beklemmende jungles, stoffige tempels en bloedstollende achtervolgingen. Wie Uncharted 4 of Uncharted: The Lost Legacy nog niet heeft gespeeld op PlayStation 4 staat een weergaloos avontuur te wachten op PS5 dankzij deze nieuwe uitgave die is volgestampt met nieuwe features. Denk bijvoorbeeld aan haptische feedback en adaptieve triggers dankzij de DualSense-controller en natuurlijk een vlijmscherpe resolutie en vloeiende framerate, aangevuld met 3D-audio die je volledig in de spelwereld dompelt. Ook als je al bekend bent met deze twee games, is het herbeleven ervan dus volledig de moeite waard!
Deze games komen ook nog uit!
Onderstaande games zijn o.a. digitaal verkrijgbaar via de Nintendo eShop, PlayStation Store en Xbox Store. Koop je PlayStation Store-tegoed, Xbox-tegoed en eShop-tegoed online bij Game Mania en krijg de code direct in je mailbox en spaar Game Mania XP Coins bij je aankoop, of bezoek één van onze vele Game Mania-winkels voor PlayStation-, Nintendo-, Xbox- en Steam-tegoedkaarten!
12 januari: Monster Hunter Rise (PC)
13 januari: Astroneer (Nintendo Switch)
14 januari: God of War (PC)
Gepubliceerd op: 28/12/2021
Laatste update: 28/12/2021